Elizabeth Biondolillo | School Administrator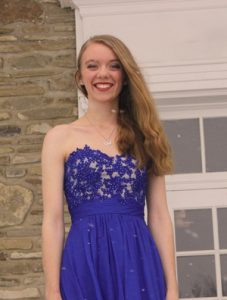 Elizabeth Biondolillo graduated with a Bachelors of Music degree in Music Education from Houghton College. In addition to her musical focus on percussion, she was able to add a concentration in composition. Elizabeth loves the educational environment, and is committed to investing in and impacting the lives of students, parents, and the overall community.
As a musician, Elizabeth loves to play piano and marimba, as well as use her talents for church music. She is very excited to be a part of the Jerry Evans School of Music as the Admin, and is looking forward to strengthening education for all students at the school.
Elizabeth grew up in eastern Pennsylvania, where she was always active in musical activities in and out of school, including marching band and her church worship team. Elizabeth now lives in Wheaton, IL with her husband, Kevin, while he is pursuing graduate studies in Psychology at Wheaton College.