Jade Maze | JESM Wheaton Voice Teacher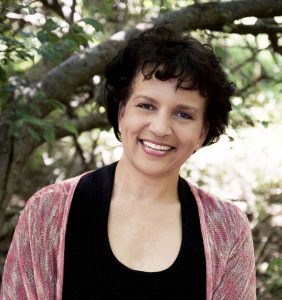 Jade J. Maze is a singer, composer, educator and author. She holds a Masters in Music degree in vocal performance from Northwestern University, she is a Ravinia teaching artist, as well as a member of the Association of Pop Music Educators (APME). Maze has been a vocal coach/voice instructor for over 15 years, as well as a choral and music director for over ten years in both liturgical and scholastic institutions. In addition, she continues to have music residencies in K-12 settings in both private and public schools as a teaching artist.
Maze is respected and embraced in a variety of musical circles crossing several genres such as Pop, Rock, Jazz, Blues, Classical, and more. Maze has toured internationally as part of the Minneapolis Jazz Machine. Upon moving to Chicago, she recorded a highly acclaimed CD called My Favorite Color is Blue featuring members of the Otis Rush band. Jade spent her early years as a musical artist on the East and West coasts singing original Soul-Rock and Jazz. She discovered a love for Classical music in her undergraduate studies at NEIU. Ms. Maze received the 2016 Clementine Skinner award for her contributions as a singer/educator to the black music culture in Chicago, and her debut memoir took first place in the Golden Aster Book World Literary Prize, Rome, November 2018.
Singing and writing music are a calling for Maze, as is teaching. Many of her students have gone on to study at Berklee School of Music, Oberlin, NYU, USC, etc. (excelling in various genres from classical to contemporary) and are working with groups such as Post Modern Jukebox as well as actively pursuing musical careers with high level industry people and labels.
Maze exudes a passion and knowledge of singing that lets her students know immediately that they are in good hands. Her friendliness, kindness, encouragement, and dedication are sure to help every one of her students reach the next level in their musical excellence and artistry. While music is a discipline, it is also a personal form of expression. Ms. Maze avidly believes in giving her students the fundamental vocal tools they need for their personal form of vocal expression in a vocally healthy manner.