Kyle Mills | Wheaton IL Brass Teacher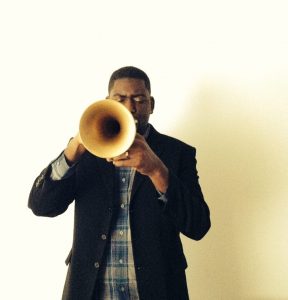 Kyle Mills received his Master of Music degree from Morehead State University and a Bachelor of Music degree in Trumpet performance from Bradley University. Kyle has played with one of the most successful bands of all time, The Temptations. Kyle was the lead Trumpet player for the national tour of Elf the Musical, and he has played with renowned Trumpet player Jon Faddis, as well as Allen Vizzutti, Wycliffe Gordon, and LCB. While at Morehead State University, he was the Graduate Assistant, and he assisted in giving applied lessons to Morehead State undergraduate students. Kyle was also a cruise ship musician for five years. He has worked for Celebrity, Crystal, Norwegian, and Royal Caribbean cruise lines.
Throughout his performing career, he has earned numerous achievements on trumpet. Kyle was selected as lead trumpet at both the University of Hampton Summer Band Camp and the Berklee School of Music Summer Jazz Camp. In 2009, he was selected as lead trumpet to represent the East Coast Historically Black Colleges and Universities (HBCU) at the International Association for Jazz Education Convention in New York City, NY. In 2012 he was also selected as a soloist for the Bradley Concerto Aria at Bradley University.
Kyle Mills was born and raised in St. Thomas U.S. Virgin Islands and is looking forward to serving students at the Jerry Evans School of Music.