Drew Miller | Guitar and Ukulele Teacher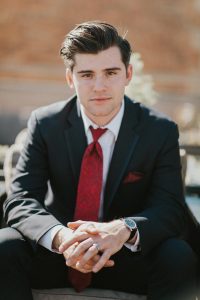 Drew Miller is a professional guitarist that holds his music degree, a Bachelor of Science degree in Worship Arts, from Greenville University. Drew can play and teach in styles such as Rock, Pop, Country, Jazz, Funk, Americana, Indie Rock, Contemporary Christian, and much more!
Drew is currently a Music Director for Compass Church, and he plays at each of their multiple Chicagoland campuses. Drew has also been a contract guitarist for multiple Chicago area bands and churches, and he has played across the Chicagoland music scene.
Ever since high school, Drew was playing for crowds up to 1,500. Drew started pursuing his musical interests further when he chose to study music at Greenville University. His talent was honed as he studied under Dr. Paul Sunderland, who also taught members of the 2X Dove Award winning band Relient K.
While studying at Greenville University, Drew developed his abilities in multiple styles of guitar, how to direct and lead a band, music theory, and all main guitar techniques. During his college career, Drew toured across the US with a group called Pursuit.
Drew is a musician that will always be kind, patient, and persistent with helping you achieve your own musical goals. Drew will meet you where you are to create a lesson plan that is the right fit for you – from shredding on stage to picking peaceful acoustic music in your home, Drew will walk alongside you as you discover the joy of music.