Jerry Evans | JESM Director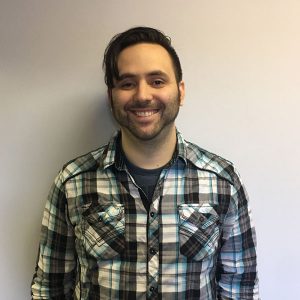 Background
With extensive performance experience and 16 years of teaching, Jerry Evans earned his B.A. in Music from Wheaton College. He has played for highly acclaimed international musicians as well as local artists. His profiled includes playing with international artists Keith & Kristyn Getty on the TV channel TLN, recording multiple rock-based contemporary Christian worship CD's produced by Antioch Community Church in Wheaton, IL and Waco, TX, as well as for the Wheaton College Jazz Ensemble. Audiences have ranged from 10 to more than 5000. One of his recent albums he played on, "Let Your Kingdom Come" held the #7 spot on the Christian/Gospel charts on iTunes.
Jerry Evans studied bass guitar with Scott Mason of Roosevelt University, and guitar with Cleveland Institute of Music graduate Brian Kozak. This afforded him the ability to play professionally in all main styles of music and grooves. Jerry loves to perform and record.
Role as Director
As the founder and director of the Jerry Evans School of Music in Wheaton, IL he teaches rock, pop, classical, folk, country, jazz, blues, reggae, fusion, or Latin styles. In fact, he is able to educate students in these genres on electric guitar, acoustic guitar, classical guitar, bass guitar and the drums.
His students even include current registered Grammy Awards voters. Some have gone on to play in front of thousands, win the "Most Talented Teens" award at the Chicago Music Awards, and some tour across the United States. Jerry has also had the privilege of being one of the 3 judges for the final round at the State of Illinois Battle of the Bands.
He loves helping young musicians come to their fullest potential. Jerry teaches over 60 students using solid fundamentals, music that the students' enjoy, and also helps students four years old and up play in rock bands. Jerry's parents are music educators, and he has sought to build on his musical upbringing to further his own teaching and education at the JESM. Jerry has a desire to make an impact in the lives of young and old musicians alike. Jerry's aim is to develop a fun and enjoyable musical experience to take students to high levels of musicianship and also get the most out of their talent. Finally, Jerry is excited to have top notch teachers join him at the JESM providing world-class high quality music instruction to the Chicagoland community.
Download "Passion For Your Name"

Testimonials About Jerry Evans
Jerry Evans' training skill set is proven to produce success as made evident in the progress of his students and the growth of his business over such a short period of time. It is Jerry's powerful combination of competence, consistency, and care that takes students higher than the average music lesson. Students of Jerry Evans School of Music will excel and stand out above the rest and will feel empowered as they are trained.

Jerry Evans is the best guitar teacher ever!!! Seriously, it's the truth.

Jerry makes learning the guitar fun for a beginner! He gets you playing tunes quickly and then incorporates fundamentals to help you improve.

I really like how Jerry relates to my son Sam (10). He has a pleasing personality and brings a hipness and cool factor which lends itself well as a music teacher to kids and makes them want to play. And from my adult perspective, I appreciate Jerry's academic theory knowledge he brings to the table which is helping me to better understand the playing I've been doing for years.

Jerry projects a positive learning environment with energy, adapts the student's capability to learn to lessons provided, & demonstrates patience and holds the student's attention.

I have had massive improvements in my playing technique since taking lessons and I have also learned lots of theory which allows me to construct better guitar parts.

Whether your 6 yrs old or 48, (I'm 48), Jerry's lessons are the best. The learning atmosphere is relaxed, yet comprehensive, and it's fun too.