Jake Wark | Chicago Saxophone, Clarinet, and Flute Teacher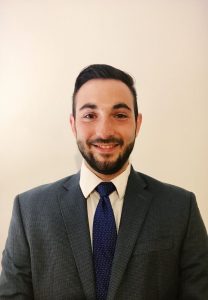 Jake Wark is an experienced Woodwind educator in Saxophone, Flute, & Clarinet, as well as a performer and composer. Jake Wark earned his Master's degree in Music from DePaul University under the instruction of Scott Burns. Jake also received his Bachelor degree in Music performance from Nazareth College, where he studied with Dr. Chisato Eda Marling and Dr. Paul Smoker.
Jake is an active musical performer in various groups in Chicago. His debut recording as a leader, Tremor, was released in 2017 and features veteran New York musicians Phil Haynes and Drew Gress. He performs frequently in Chicago along with Bill Harris and Matt Piet in the collaborative trio Four Letter Words, who have released two recordings since 2015. Jake can be heard performing as a collaborator and sideman at many of Chicago's preeminent performing venues, including Constellation, Elastic Arts, The Whistler, and the Jazz Showcase. Jake also appears frequently with the performing groups Chicago Samba, Refunction, and Bowlcut.
Jake is fluent in Classical Music and Jazz Music, and can teach students in multiple genres including Pop, Rock, Funk and more. Jake can help students achieve high grades in their School Orchestra, School Band, Wind Symphony, or Jazz Band. He also teaches Improvisation, and Composition. His teaching style focuses on finding and nourishing the passion within students and helping them to love music. Jake has a wide range of musical experience in Saxophone, Flute, & Clarinet, as well as beginning Piano.
As a teacher, Jake makes sure each student's interests are put at the center of the learning experience. He makes sure any technical exercises are relevant to the student's musical interests to keep lessons fun and engaging. Rather that force every student into a predetermined path, Jake works to help each student find their unique voice through the expression of music.
During Jake's time at Nazareth College, Jake performed in the Wind Symphony, Saxophone Quartet, Jazz Ensemble, and Jazz Combo, in addition to giving solo recitals every semester. Jake also received the Raymond Shiner Jazz Award for his performance at Nazareth College. At DePaul, Jake performed with the DePaul Jazz Ensemble under the direction of Dr. Bob Lark, and had the opportunity to record with the school's jazz combos each quarter.
Interested in Lessons from Jake Wark the Chicago Woodwind Teacher?
Get in touch today as we proudly serve the Chicago Western suburbs including Wheaton, Naperville, Glen Ellyn, Winfield, Carol Stream and the surrounding communities.