Caitlin Maurer | Wheaton IL Voice Lessons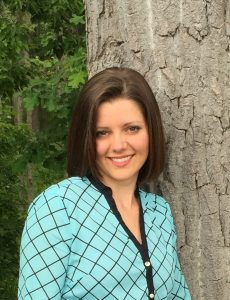 Caitlin Maurer is a Wheaton, IL voice lessons teacher who holds a Bachelor of Music degree with a double major in Vocal Music Education and Contemporary Christian Music, as well as a Master of Education degree from Cornerstone University in Grand Rapids, Michigan. She has over 13 years of experience in private instruction for voice and 10 years of experience in private instruction for beginning and intermediate piano. In addition, she has taught in K-12 settings in both private and public schools for over seven years, and she has enjoyed volunteering as a guest music educator for kindergarteners here in District 200 for the past two years. Caitlin has taught elementary general music, choir, as well as school band. Caitlin has a fresh, multifaceted, experienced, knowledgeable and encouraging perspective that can help every student succeed and bring out the best in their voice and musicianship.
Caitlin loves to sing a wide variety of genres, including jazz, contemporary, musical theatre, classical, and more. She has had performances with the renowned River City Jazz Ensemble, as well as several bands local to West Michigan, including an elite touring chamber choir called Credo. Caitlin has a unique sampling of experiences having performed overseas as both a chorister (in Italy), and soloist (in Israel). She and her husband have been leaders in church music ministry. They have also enjoyed doing music for all types of events for many years and have produced/recorded an album of original songs. She currently serves in music ministry at College Church here in Wheaton and has enjoyed singing for the group ChurchFolk Project. Working with students from babies to adults in their 80's and everything in between, Caitlin has thoroughly enjoyed helping others discover their musical potential and tailoring instruction to help students reach their goals. Caitlin launched two programs at the JESM serving our youngest students – Mini Musicians for ages 0-5, and Young Singers for kids in Kindergarten through 5th Grade. She enjoys working with families to provide tools to carry what is done in class into their homes and elsewhere in the community. Caitlin also excels in finding creative ways to help those with special needs in the community.
She believes firmly in education through music: the idea that any subject can be supported and taught through a musical experience. As a mother of three young daughters, Caitlin sees the value in starting music education as early as possible, but she believes that any age is a terrific time to learn something new.
There is none like Caitin Maurer. She has impacted students lives long after her instruction. A senior student of mine this year named Mrs. Maurer as the most influential teacher of his musical experience 5 years after having her as his teacher.

Caitlin has been an asset to our choral music program in Hastings, MI for the past 4 years. Over the course of her tenure she has not only proven herself to be a great colleague and friend, but a gifted music educator that touches students' hearts and minds in the classroom. She has helped to almost double the numbers of our program in three years and has strengthened her ensembles in festival performance. This year (2016) was the first year that our middle school choral program has been awarded a Division 1 rating and qualified for the MSVMA State Choral Festival. Our students have benefited greatly from her pedagogy and we will miss her greatly!

I am blessed to have had the privilege of knowing Caitlin as a friend and a teacher! Her encouragement and belief in me as her student helped me to have courage and to believe in myself. I will always be thankful that she shared her gifts and talents with me.

I first met Caitlin at Northpointe Christian and she was an absolute joy to work with! Some of my best memories were hearing her beautiful voice float through the hallways of our school as she lead praise and worship during Chapel time. It was like a little touch of heaven and I am not ashamed to admit I often had tears welling up in my eyes because it touched me so deeply. She is a treasure!!!!

With the help of Mrs.Maurer, I overcame stage fright and sang in front of an audience. It was my first time singing in front of an audience, and she sat next to me singing along to help me.

I really enjoyed my time with Mrs. Maurer. She really cares about her students and pushes them to do their best with everything! She wrote a song for my class too, which was really inspirational. We still remember it to this day!